Laboratory Fibre Film System FFA 600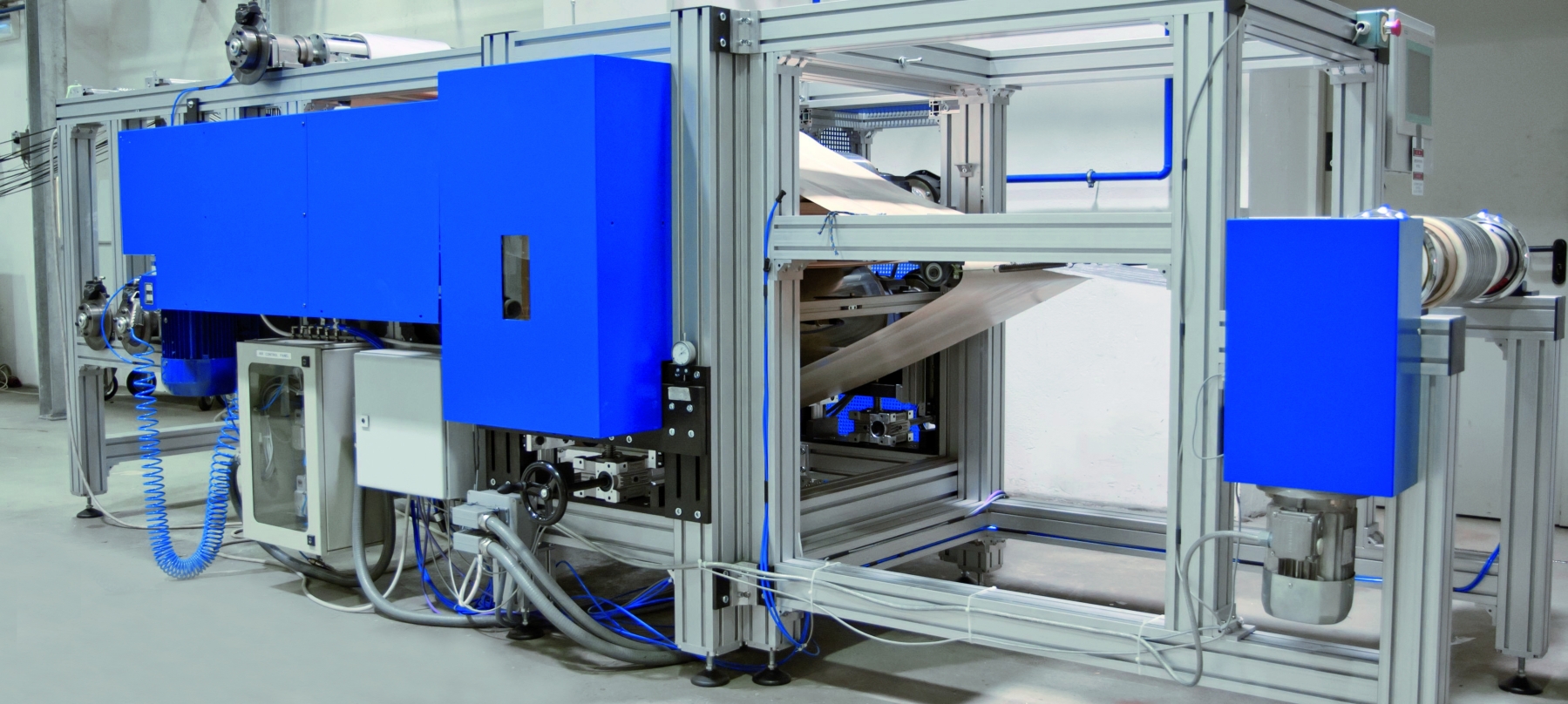 The Laboratory Fibre Film System FFA 600 allows the cost-efficient continuous production of continuous-fibre reinforced thermoplastic (and thermoset) prepregs.
In the modular test equipment the fibres are taken off twist-free from an unwinding creel, processed to a fibre feed that is aligned in parallel and then brought together with the thermoplastic films.
The fibres are aligned totally stretched and without any gaps. They pass an infrared heating flue where the sizing is activated in order to guarantee an adequate fibre-matrix interface in the composite. Thus, the properties of the component can be used to the maximum. The thermoplastic films are melted and the fibres are impregnated by means of calendar rolls. Finally, the consolidated semi-finished fibre composite is wound up on a reel for further processing.