Research
Efficient processes and technologies decisively influence time and costs in the company and are essential for the competitiveness of our customers. In particular, we support small and medium-sized enterprises (SMEs) with our extensive research on processes and machines for multifunctional lightweight design.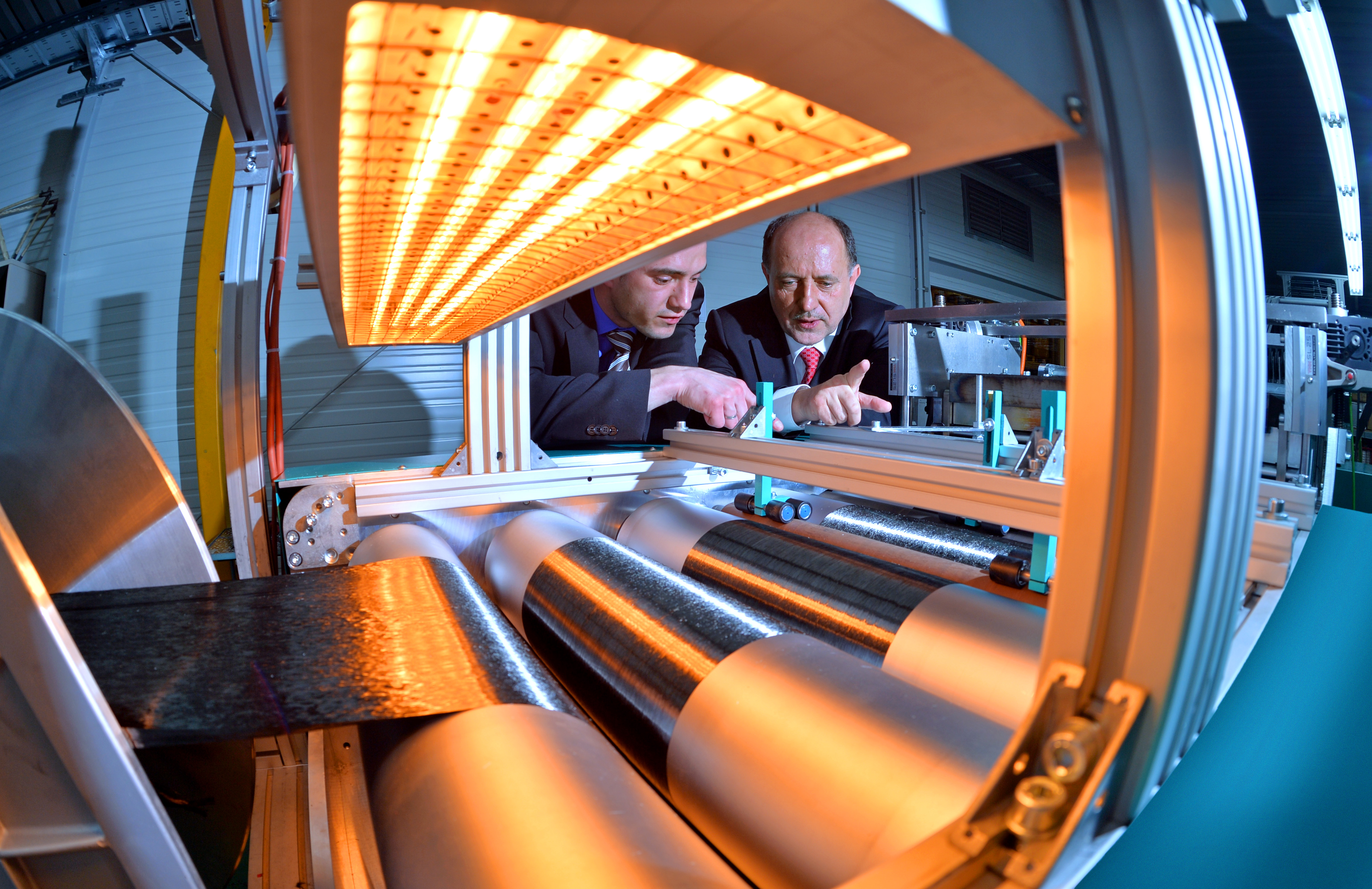 Our research work currently centres on the development of large-scale technologies and machines for technical textiles, in particular for the fiber composite sector. These include process and material developments concerning continuous fibre reinforced semi-finished products and complex preforms for lightweight design with high-performance fibres such as carbon, glass, basalt and aramid as well as the machines for their manufacture.
Depending on the wishes of our partners, the cooperation takes place within the framework of supported application-oriented or basic research or as customer-specific contract development.