LSE 2000 Laboratory Spinning Unit for the Short, Medium and Long Staple Range
The laboratory spinning unit is designed modularly according using the building block principle. A wide range of combinations offers development potential for the design of novel yarn structures for different application areas.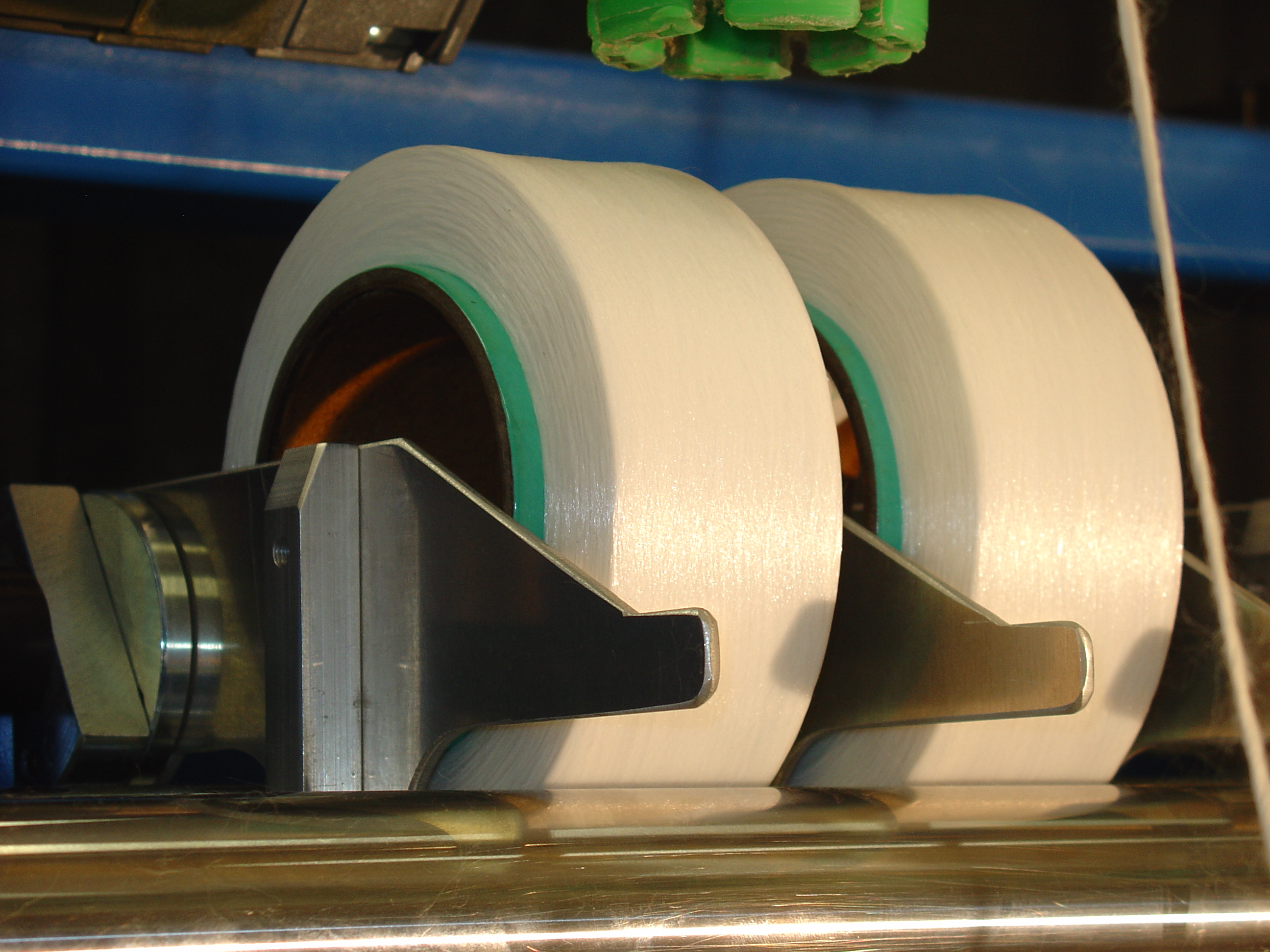 Flexible laboratory spinning unit for
Yarn producers
Producers of textile machines
Producers of components
Research facilities
Educational institutions
Modular design using the building block principle
The basic equipment includes a 3-roller drafting system, our own patented compacting equipment with aprons, a moving ring rail, a fixed spindle bearing plate with an individual spindle drive system on the 6 spinning heads.
The basic configuration can be extended with various components that can be exchanged and / or added.
The additional components for manufacturing core and Siro spun yarn and the sliver feed can be adapted easily.
It is possible to manufacture standard yarns in the traditional manner by simply extending the compacting equipment.
The switch cabinet is integrated in the laboratory spinning unit.
A wide variety of possible combinations provides development potential for designing new types of yarn structures for various applications
Production of core yarn in combination with various variants of core threads of different material quality, such as natural fibre, chemical fibre metal, glass fiber, carbon fibre, etc. and also with 2 core materials
Processing of inelastic to highly elastic core threads
Production of twisted structures (Siro process) with different "yarn constructions" up to Siro Core compact yarns
Improving the raw material utilization of the fibres used and increasing the quality of the yarns